About Us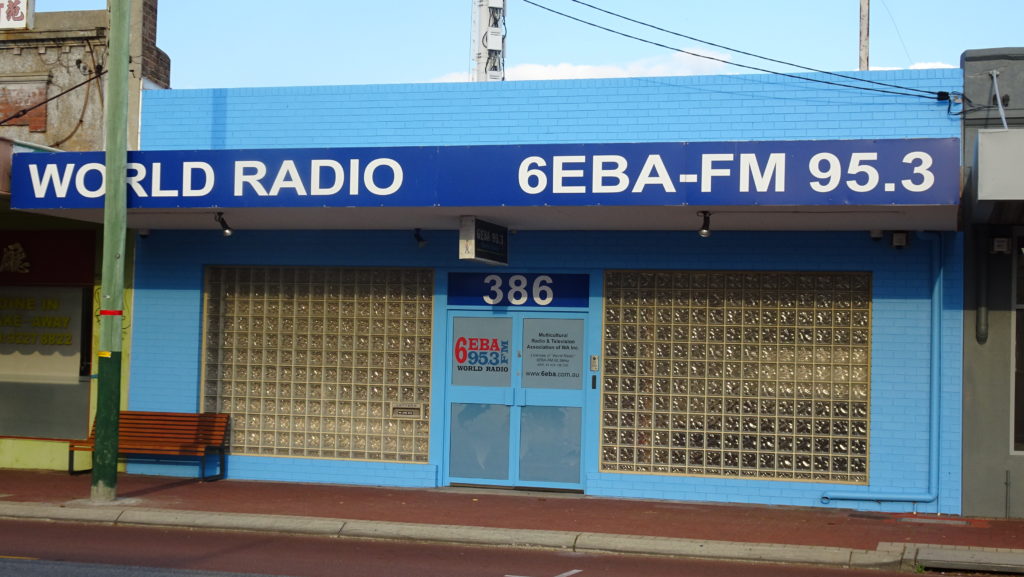 If you've ever driven past 386 Fitzgerald Street, North Perth you might be excused for not knowing what goes on behind the glass-brick fronted premises. In fact it contains the studios of "World Radio" 6EBA-FM 95.3 Mhz, Perth's only full time community owned and operated multilingual radio station.
Over 90 languages are broadcast over the airwaves to metropolitan Perth, 24 hours a day, seven days a week, 365 days a year, come rain or shine. Over 550 trained volunteers and their guests come to the studios every week (in total approximately 1,000 people).
6EBA-FM gained its own broadcasting licence and began broadcasting from North Perth. Multilingual broadcasters commenced on the airwaves through Curtin Radio 6NR in 1979. 1990 saw it broadcasting in its own right from rented premises at 20 View Street, North Perth. A few years later the station purchased its current location in Fitzgerald Street.
The station is owned and operated by the Multicultural Radio & TV Association of WA Inc. (MRTA) and is administered by a 8 member council, elected every two years by the Association's membership. The current Acting chairman of the MRTA is Mr Gordon Stacey. The member groups are always encouraged to fully participate in all aspects of the Association/Station's work.
6EBA has seen a significant increase in youth participation with some 20 hours per week produced and presented by young people.