Arabic Radio
Presented by Joe & Soheir Kaldas
Arabic Radio
Joe Kaldas
 the program's producer was born in Lebanon and having lived in Egypt for most of his working life spending the last five years working in Morocco packed his bags one day in 1972 and came to Australia.
Joe started as a volunteer radio broadcaster in 2002 with the Middle East program which goes to air Saturdays from the Studios of 95.3 World Radio. The program  promotes Middle East culture and language and keeps Arabic speaking listeners abreast of a range informative topics.
Over the years Joe has interviewed a wide variety of local and overseas guests.

Soheir Khali Kaldas
Soheir Khalil-Kaldas was born in Alexandria-Egypt and she arrived in Perth Western Australia in March 1971, she commenced at 6eba 95.3 FM world radio as a volunteer in 1996 helping the Middle East Program as a console operator/Presenter.
The program offers listeners a variety of program segments such as:
World news and weather
Community / Local news
Poems / Jokes
A variety of Arabic music to suit all ages
Health Educational segment
Interviews / Talk back
Latest from the World of Fashion
Children song / stories
Listener requests (Birthday, Wedding, Engagement)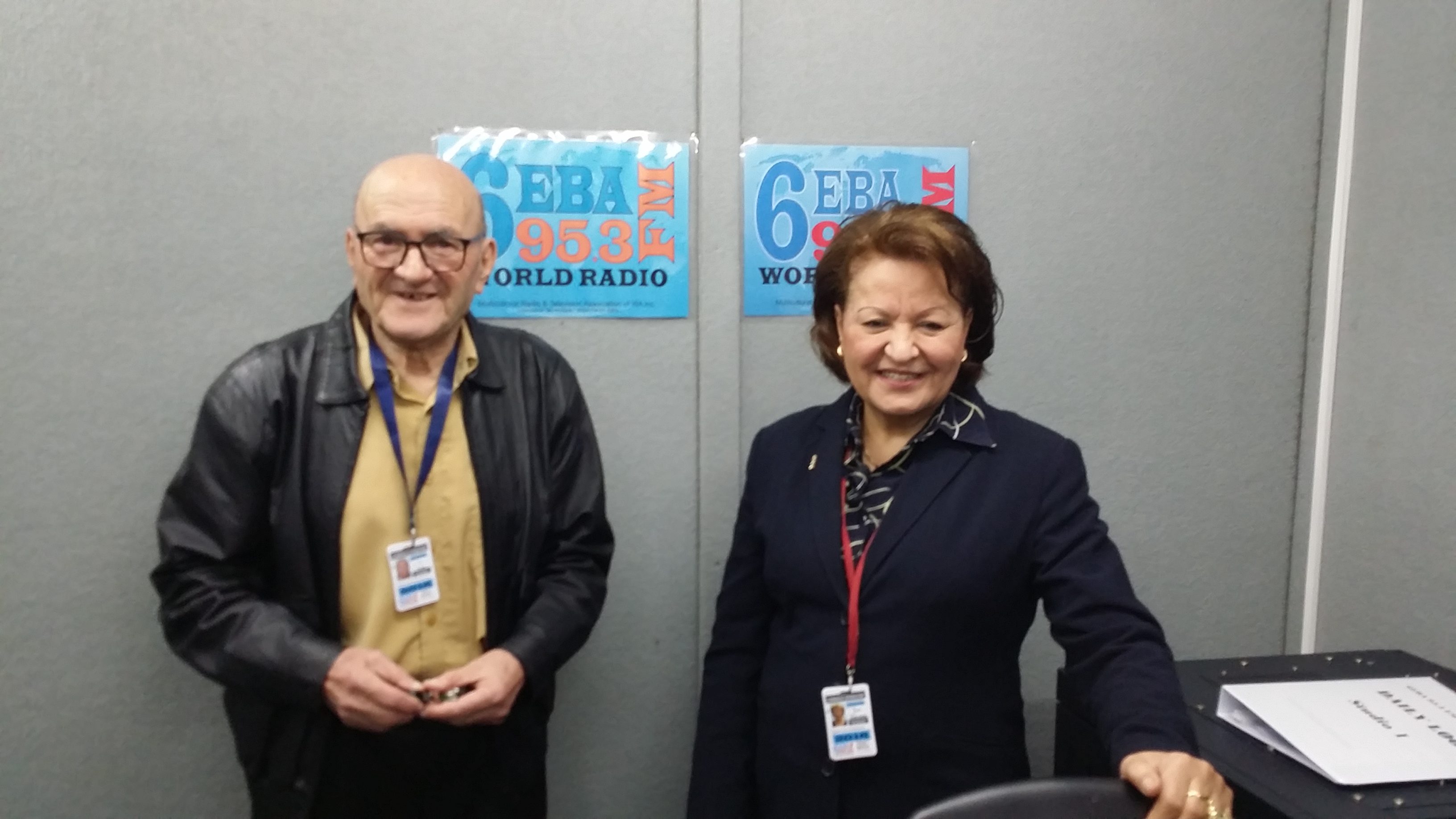 ---
Read more
---
Arabic Radio crew
---
Sorry, there is nothing for the moment.
---