Czech & Friends
Presented by ...
Czech & Friends
Tagged as: Czech
My name is Ludvik Jedla and I came to Australia from communist Czechoslovakia in 1980 with my family, my wife Marcela and our two children.  A few years went by and a few of us got together and decided to put together the club's first band.  It was after this that I had an idea to begin a radio program.  I started out without any knowledge of radio reporting or financial support and my radio program continues until today.  Radio programming started 4 July 2005.  Today the program runs for 1 hour from 16:30 to 17:30 WST (Western Australian time) on 95.3 FM on website www.6eba.com.au.  You can listen live on the 6EBA website or on my website www.radiovysilaperth.com.  Each program is a little different, and often with some welcome help from my wife and my good friends, for which I am very grateful.  I aim to fill my program with songs, readings and humour .  So now, please enjoy the recordings.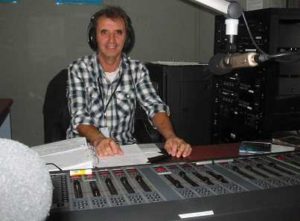 ---
Read more
---
Czech & Friends crew
---
Sorry, there is nothing for the moment.
---