Voice of Dalmatia
Presented by Vlado Radalj
Voice of Dalmatia
Tagged as:
Our Programs
 endeavour to preserve, uphold and acknowledge our ancient Dalmatian history that was acquired and held for centuries. Our music, songs, language, food, customs are trademarks of our identity. We present variety of Dalmatian music (old & new), information from Dalmatia and the local community, cultural events, news, our segments, humour etc. We make ourselves accessible to our listeners via our program in order to bridge barriers between Dalmatians and other communities in Western Australia. Our broadcasting is unbiased and extends to people of other cultures, languages and denominations.
OUR VISION:
  We hope to grow into a united and prosperous Broadcasting community for the good of all Australians and 
Dalmatians.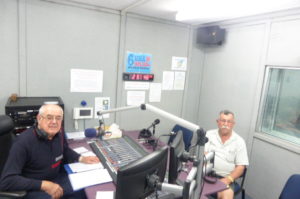 Vlado Radalj started radio back in 1988. Since then we have seen many changes in broadcasting and updates, but more is yet to come. He has devoted  many years of tireless work, to deliver a mixture of personally prepared segments. Vlado is an excellent console operator, technically minded and skilled in music choices. Vlado's interest in radio stems  from his childhood and he hopes to continue to be involved as long as possible.
Mr Petar Jurleka joined the VoD team in June 2009.  Well known in the local business community, Petar has been our programme sponsor for many years. Since retirement last year, Petar's interest has turned to the radio  programmes. He believes that radio is the best media to preserve Dalmatian culture and traditions abroad. He has started learning the ropes of broadcasting, equipment and the myriad of broadcasting rules that apply. He says he still has zest to learn new skills and is looking forward to improve his knowledge.
---
Read more
---
Voice of Dalmatia crew
---
Sorry, there is nothing for the moment.
---