World Radio 6EBA-FM 95.3 with financial support from the Community Broadcasting Foundation is able to extend an opportunity to all multicultural youth in the Perth Metropolitan area the opportunity to explore the wonders of radio broadcasting.
We currently have vacancies on the Multicultural Youth program "The Scope" for committed young people to join the teams on Tuesday 9:00pm til late and also Wednesday from 8:00am till 10:00am.
Eligible youth are to be aged 18-30 years of age.
The programs are mostly broadcast in the English language and teams are made up of youth from a range of multicultural backgrounds.
You may apply by sending an email to office@6eba.com.au or contacting the 6EBA office in North Perth on 089227 5958.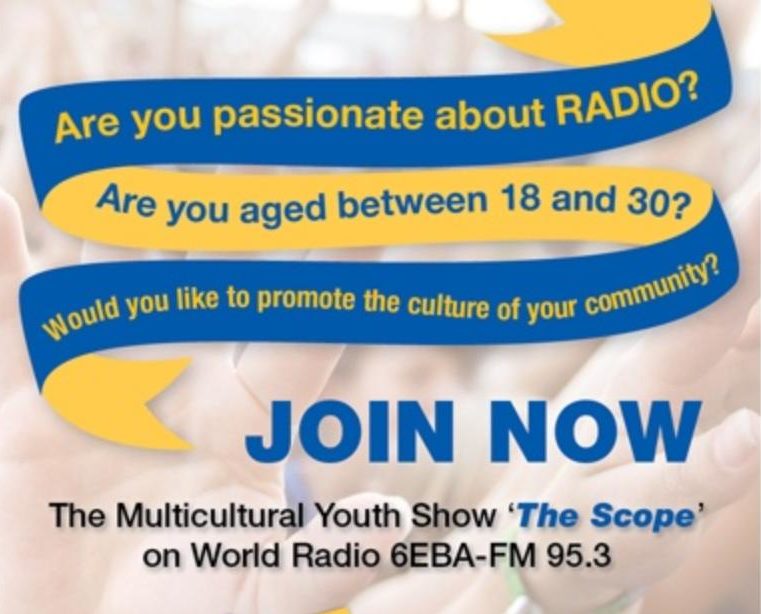 ---